Put experience on your side when your family is affected by a legal problem. We provide top-notch representation for when your family needs it most.
At The Law Office of Benjamin Comeaux, LLC, we'll do everything we can to guide you toward a positive resolution. Our top priority will always be serving your needs inside and outside of court.

If you're unsure how to navigate your legal matter, turn to us. We're ready to take your case into our capable hands and do the heavy lifting so you can focus your energy toward moving forward.
FAMILY LAW & DIVORCE ATTORNEY
IN THIBODAUX, LOUISIANA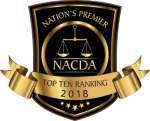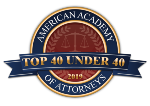 PROTECT WHAT MATTERS MOST
Preserve Your Future
Advocate for Your Family
Prioritize Your Health
Preserve Your Future
Discover how we can help you live the life you deserve, no matter the circumstances you may be going through.
Advocate for Your Family
You'd do anything to protect the ones you love. Tell us when you need advice on divorce or help fighting for child custody.
Prioritize Your Health
When dealing with divorce, it's important to put your trust in experience.
PASSIONATE ADVOCACY WHEN YOU NEED IT MOST
Our attorneys are ready and willing to defend your rights.
After a criminal charge, everything you've worked for becomes threatened. A conviction can impact your ability to pursue your education, secure a job, and maintain relationships with the people you love. When your future is hanging in the balance, you can't afford to take chances. Start working with a team of criminal defense attorneys who can help you fight for justice.
A MISTAKE SHOULD NOT DEFINE THE REST OF YOUR LIFE, NOR DOES IT REPRESENT WHO YOU ARE.
At The Law Office of Benjamin Comeaux, LLC, we help clients combat a variety of criminal charges. Tell us if you were recently accused of a drug crime, a DWI, assault, or another act of violence in Thibodaux, Louisiana. As experienced litigators, we're prepared to seek the outcome you need to put your past behind you. We recognize that you are more than your mistake, which is why we're committed to fighting fiercely on your behalf. Let's work together to start building your defense.
If you've already been convicted of a crime and are looking to clear your record, we're ready to guide you through the process of seeking an expungement. With a clean slate, you'll be able to move through life free from the weight of your criminal record. In the state of Louisiana, expungements are available to those who have been convicted of nonviolent crimes, misdemeanors, and even some felonies. We know you deserve a chance at a fresh start. Let us give you the opportunity to prove it in court.
To learn whether you qualify for an expungement, contact our office in Thibodaux, Louisiana. At The Law Office of Benjamin Comeaux, LLC, we're passionate about justice. Schedule a consultation with us today to get started on a plan of action focused on your future.